A quick page redesign.
Original Design, run dates 2011 to 2014

PROBLEM: Left and Right justification, is a hard item for the GIADC to handle, and over the past two years it caused for many unusal word spacing problems. Also the car images were not uniform with the text.

Proposed Design,
(January 2015)

This sample shows a multiple of possible photo placements. NOTE the first Column is slightly wider than the other four, It purpose it to stop unnecessay widows breaks because of the writers photo.
Click on images for larger viewing.
---
An experienced production artist will always find a solution….
Loved the art but can it be put on a Travel Tumbler…yes it can…...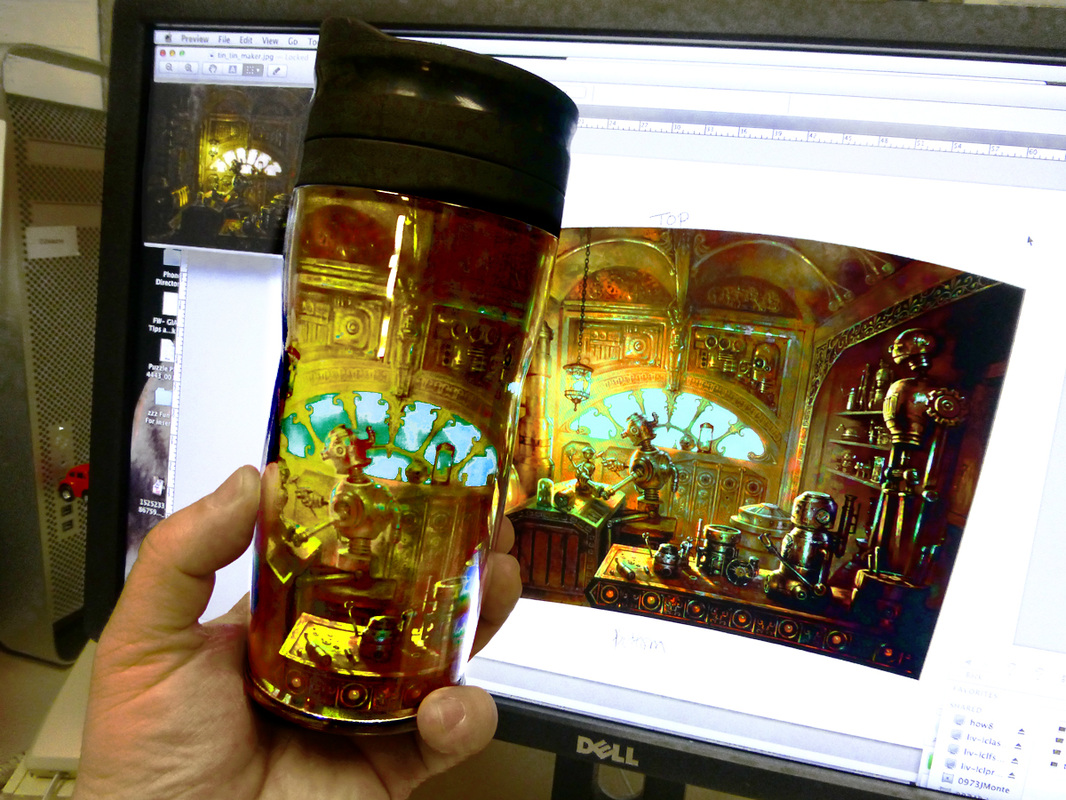 Here is the finished product. Note the original art upper left and how I warped the art to custom fit the travel tumbler. Time "travel" & Steampunk a good combination.